An African Safari Fix
From walking safaris and game drives to sundowners and luxury camps, Andrew Drummond got his fix for an all-encompassing African safari adventure. Our Africa Specialist headed to Zambia, Botswana and Namibia during off season but miraculously saw a lot more than he had bargained for. "I saw every animal I wanted to see except for a wild dog!" Suffice it to say, we're not feeling too badly for Andrew as we've gone through his roughly 1,000 pictures of enormous herds of elephants, hippo heads bobbing in the water, lions sunning themselves in wide open plains and the list goes on.
Aside from the plethora of wildlife immersed in unrivaled panoramas, Andrew reveled in the luxurious accommodation that complemented his Africa experience. Slipping into infinity pools overlooking breathtaking landscapes, enjoying mouthwatering local fare and relaxing in the attention of first-class service were just a few features of the luxurious properties that Andrew relished. "Retreating to the comforts of these stellar accommodations left me as speechless as I was during the daily safaris!"
Although safaris were definitely a highlight of his itinerary, Andrew gained other experiences that were just as exciting and rewarding. "I got more than my safari fix in Africa. I came back with memories of wildly unique places, unbelievable hotel properties, welcoming people and stories of adventures that I'll be telling for a while yet. All of it left me wanting to go back for more." Andrew shares a few of his most memorable moments in the three uniquely different destinations he visited.
Victoria Falls – a healthy dose of waterfall wanderlust. Standing close to the lip of the falls, I was treated to a magnificent view of the world's largest sheet of falling water. Walking along the trails near the waterfall, I was engulfed in so much mist that it felt like I was caught in a rainstorm. I was glad I was given a poncho and umbrella by my private guide. The sheer magnitude of Victoria Falls is remarkable and well worth a visit. If you're headed to Zambia or Zimbabwe, I highly suggest adding it to your itinerary.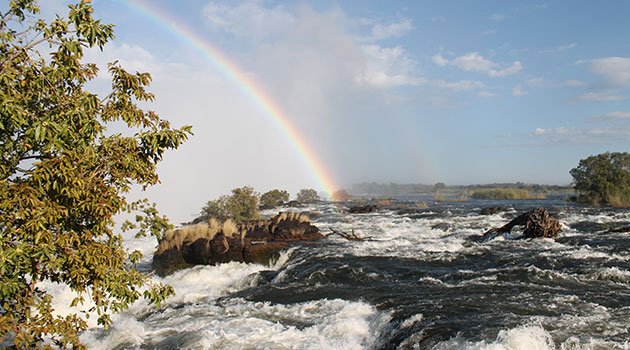 Puku Ridge Camp – stunning vistas and spectacular game sighting opportunities. It's hard to decide where the best place I stayed at was as they were all impressive in their unique ways. Puku Ridge Camp definitely sits on top of mind for its astounding panoramic views and the tasteful way it blends in to its local surroundings. Perched on an escarpment overlooking a floodplain in the South Luangwa National park, visitors can frequently see lions, leopards, elephants and zebras. I watched from my porch as a baby elephant drank water from a pond.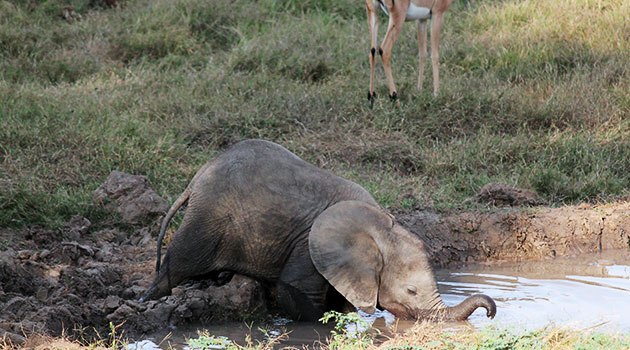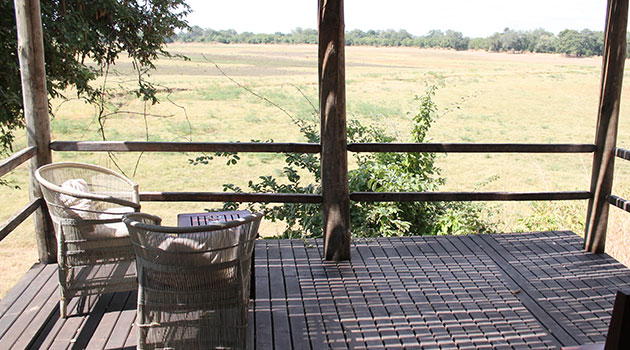 Walking Safaris – tracking game in South Luangwa National Park. Walking safaris brings a new element of excitement to wildlife viewing as it provides a great new perspective that is different from sitting in a 4×4. On the ground, there is nothing between you and your surroundings. You can come as close as you'd like to examining hyena dung or tracing your fingers over a lion's tracks. With this kind of proximity to the wild, I was happy to be following a ranger (armed with a rifle, just in case!) and our private guide who was extremely knowledgeable.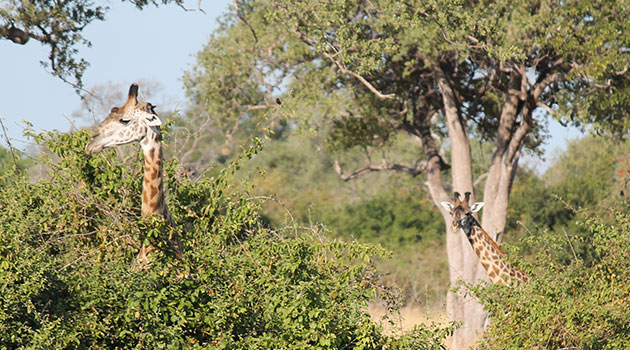 Night Game Drive – an incredible leopard sighting. One of the most memorable experiences during my trip was tracking a leopard in close proximity during a night safari. For about 15 minutes (which beat my former leopard tracking time) we followed the large prey as it continually moved through dense bush in rocky surroundings. I was a little annoyed that it didn't stop for me to take a good photo but I was more than happy to save it to memory! When the leopard finally did come to a halt, it immediately leapt from its position over a river, turned to look at us for the last time and then vanished!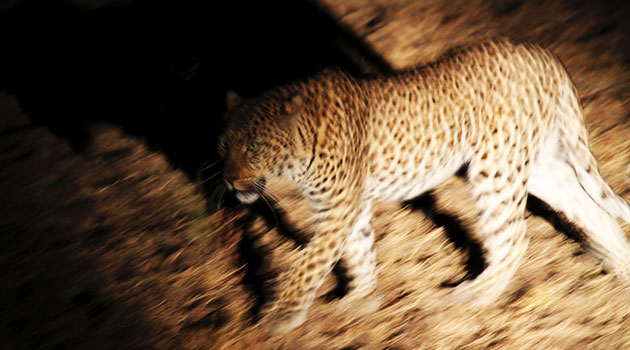 Savute in Chobe National Park – elephants, elephants and more elephants. The Savute region is known for the Savuti Channel which went through a long dry spell for about 20 years until very recently. The area is famous for its predators, especially lions, leopards, cheetahs and hyenas. Moreover, the amount of elephants I saw in Savute matched no other place I've visited. They were everywhere! My time in Savute was filled with memorable wildlife experiences including a standoff between an elephant and a lion. Always one for the underdog, I was happy to see the elephant come out triumphant.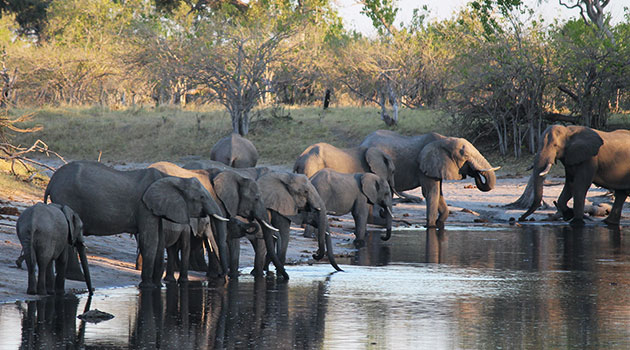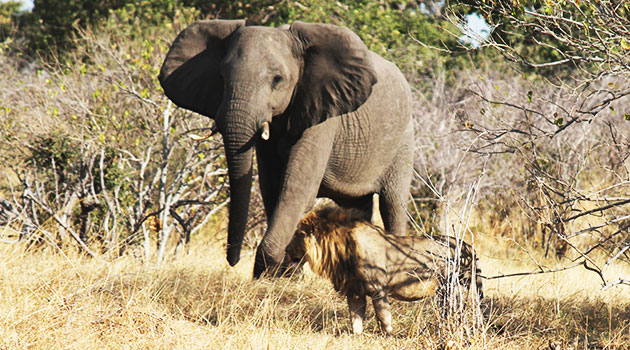 Okovanga Delta – getting wild in the world's largest inland delta. The world's largest inland delta lived up to its reputation for being home to the richest variety and density of wildlife in Africa. I crossed off all the wildlife I wanted to see when were in the delta and learned about a few ones I've never seen before. Most notable of the new finds was the Marabou stork. I learned that it is a member of the Ugly Five – a title granted to the ugliest animals found in Africa (hyena, wildebeest, vulture and warthog being the others). I would recommend looking out for the Ugly Five as it definitely adds to the experience of an African safari.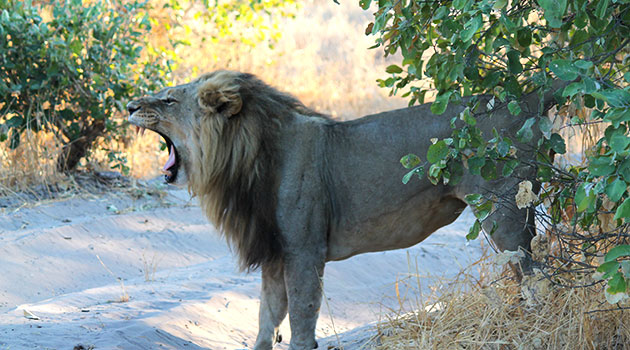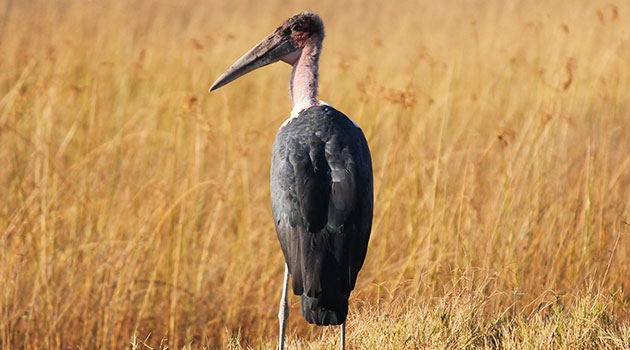 A Mokoro Ride – appreciating an ancient means of transport. Mokoro is a type of dug-out canoe commonly used in the Okavango Delta. Taking a day trip along the waterways is a popular activity and for good reason. The incredible views and photographic opportunities from the water provide a unique and immeasurable perspective. Watching parades of elephants and crocs sharing the water's edge and floating between villages is a magical experience. The best part is that you don't have to do any of the paddling! A definite must-do.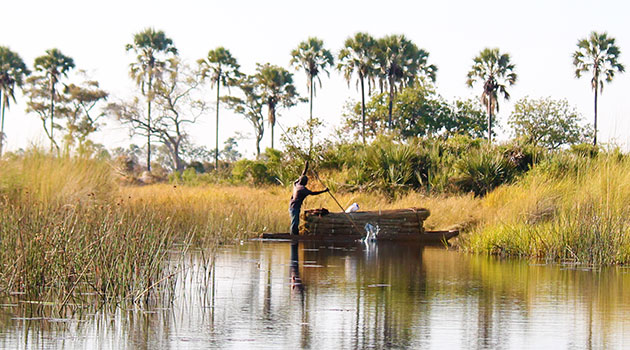 Sossusvlei – conquering sand dunes. Located in the southern part of the Namib Desert, Sossuvlei is a salt and clay pan surrounded by high dunes. Catching the sunrise and sunset is a must when you're here as the dunes ignite in a brilliant array of reds and oranges. The landscape was awe-strikingly beautiful and so different from what I had seen until then. Climbing a few of the sand dunes was a highlight for me as I could get high enough to marvel at the incredibly dramatic landscapes.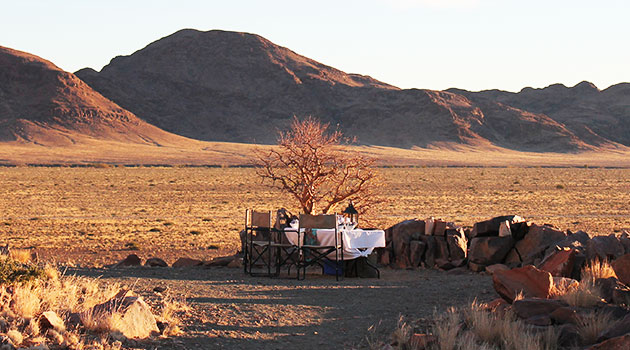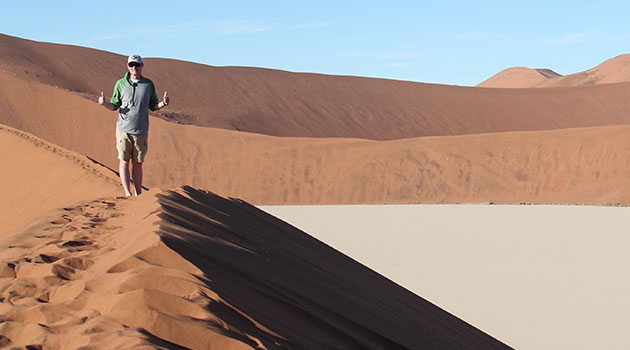 Walvis Bay – finding coastal bliss. When we reached Walvis Bay, I relished the fresh seawater air and change of scenery. The area around the bay is home to a number of worthy natural attractions including one of the largest flocks of flamingos in Southern Africa. There were also a sizable number of pelicans – the largest I've ever seen! A boat tour is a fun way to spend the day in Walvis Bay, catching sight of aquatic animals including seals that are eager to jump on your boat for food!
Our tour company offers tours to safari south Africa.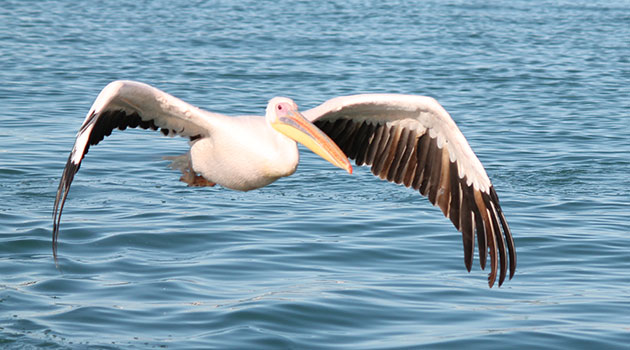 Start Planning
Your Next Adventure!
Your Own Private Expert Guide & Vehicle
Your Schedule, Your Budget, Your Preferences
Private Tours for 20% Less Than Premium Group Tours
Share This