Seductive Souks & Desert Sunsets: Finding Romance in Morocco
Morocco is like a magic potion, spellbinding and fragrant. It's ancient medinas brim with kaleidoscopic colors, its soaring mountains give way to endless desert and its captivating Moorish architecture shimmers in any light. From the lyrical landscapes of the Sahara desert to the exotic bazaars of Fez and Marrakech, Morocco is a vibrant and intoxicating country that offers a fairy-tale holiday experience. Truly a world away, it's the perfect place for a romantic sojourn that will leave its memory with you forever.
With a Kensington expert private guide and driver, take an exotic camel trek across Morocco's desert dunes, stroll windswept beaches in charming port towns, uncover exotic treasures in sultry souks and reconnect with your sweetheart in the finest Old World riads and luxury hotels.
Here a few suggested highlights for your romantic Morocco tour.
 Spectacular Souks
Wander through wonderfully chaotic souks where vendors sell everything from cured olives, delicate pastries, painted ceramics, aromatic incense, and of course, luxurious hand-knotted rugs in colors unseen anywhere else on Earth. Follow your private guide through Marrakech's carnivalesque Djemaa el Fna and weave your way amongst snake charmers, belly dancers and delectable food stalls. Hunt for hassle-free treasures in the colourful souks and while away the day chatting with local shopkeepers. Explore the spice market and breathe in the pungent scents of North Africa's best spices such as saffron, paprika, turmeric and cinnamon. Try your hand at cooking mouth-watering local cuisine in cooking lessons with a dada (Moroccan chef). Wrap up your magical day with a horse drawn carriage tour through the Gardens of Majorelle, a gorgeous oasis belonging to Yves Saint Laurent.
Sahara Sunsets
Discover the magical desert and oases on an unforgettable adventure to the striking dunes of Erg Chebbi in the Sahara desert. Travel by private 4×4 vehicle through the otherworldly desert landscapes and experience a picture-perfect camel ride at sunrise or sunset. Live in the way of the Berber while staying at a special 'Haimas' – a traditional tent made of camel skin typically used by nomadic people. Gaze at the heavens from your deluxe luxury tent that's fit for a king or queen. Your romantic desert experience includes an authentic Moroccan dinner under the stars and a beautiful breakfast in the morning. You'll enjoy moments of astounding beauty that defy the imagination as you marvel at the desert sun at dawn.
A Coastal Escape
The relaxed bohemian atmosphere in the charming seaside town of Essaouira is a welcome contrast to the excitement of Morocco's bustling cities. Essaouira is known as one of the country's most picturesque towns and its distinct European flavor stems from its storied past as a Portuguese stronghold. Meander through the fortified town's delightful medina and browse the creative works of a thriving multicultural artists community. Watch the fishing boats return with the catch of the day and dine on delectable seafood at quaint beach-side restaurants. Stroll along Essauroia's sandy beach and watch the sun set over the Atlantic from the impressive Portuguese ramparts. If wine tasting is more your speed, visit nearby vineyards in a private car before spending an evening horseback riding with your sweetheart. You'll rest your head in the luxurious Palace Heure Bleue, a sumptuous former palace that now falls under the exclusive family of Relais and Chateaux hotels. At the end of a magical day of exploration and romance, sink into the seaside hotel's luxurious rooftop swimming pool and let magnificent panoramic views of the town and sea transport you to a bygone era.
Check our tour company to see more african safari tours!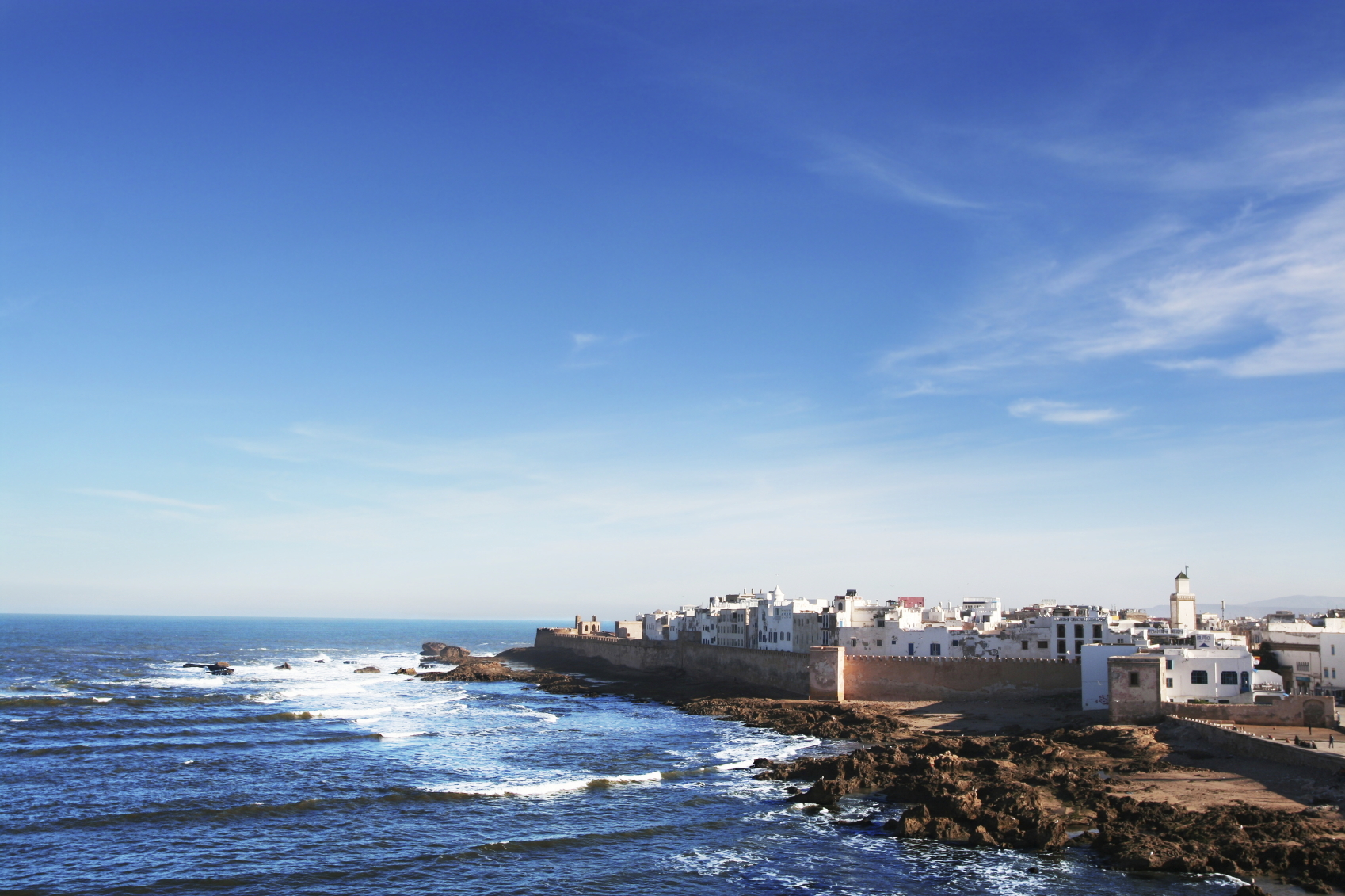 Start Planning
Your Next Adventure!
Your Own Private Expert Guide & Vehicle
Your Schedule, Your Budget, Your Preferences
Private Tours for 20% Less Than Premium Group Tours
Share This