Top 5 Foodie Delights on Tour in Morocco
Morocco's aromatic, refined, and diverse cuisine can seduce even the most demanding palate. The country's culinary tourism scene is flourishing, and for good reason. Morocco has one of the world's great gastronomies, drawing its influences from Berber, Arab, Jewish, Roman, and Spanish cultures. Whether visiting Marrakech, Fes, Casablanca or the Atlas Mountains, travelers to Morocco are consistently enthralled by the gorgeous presentation of sumptuous epicurean delights.
In a country bursting with countless mouthwatering delicacies, we found the top 5 foodie delights to indulge in during any Morocco tour.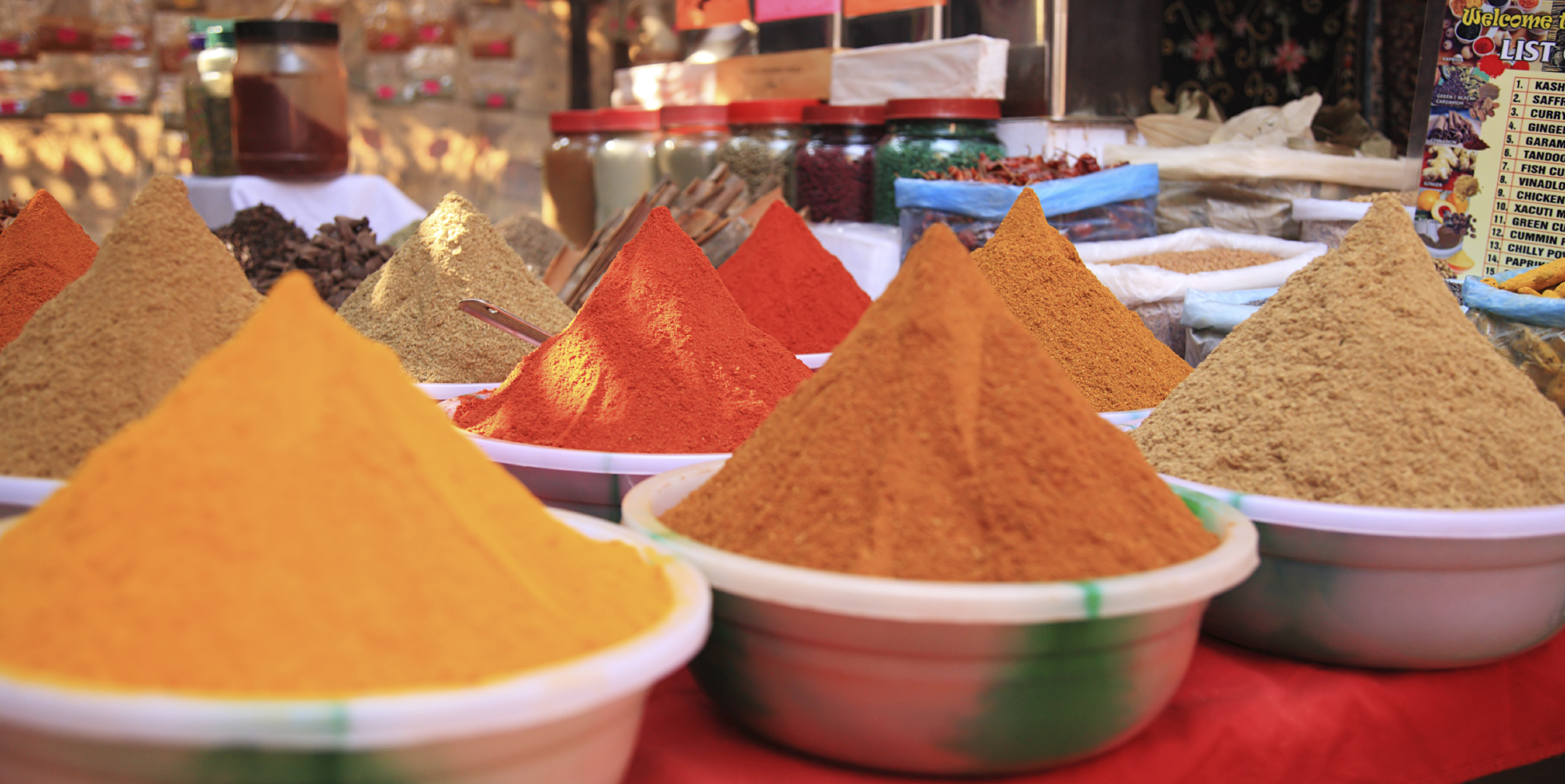 Spices
Think of the most fragrant and aromatic spice you've ever encountered, and then multiply its flavor by a hundred. Now you've come close to experiencing the scent and taste of Moroccan spices. That may be an exaggeration, but the fragrant and pungent spices in Morocco are exceptional to be sure.  Moroccan dishes can combine up to two dozen spices to create a distinctive and sophisticated flavor, adding an exciting touch to the simplest meal without making it spicy. Fragrant cinnamon, cumin, turmeric, ginger, pepper, paprika, coriander, and saffron are often combined to flavor many dishes. Tour Morocco's historic medinas for ground spices to take home – your Kensington private guide can help you negotiate the best prices.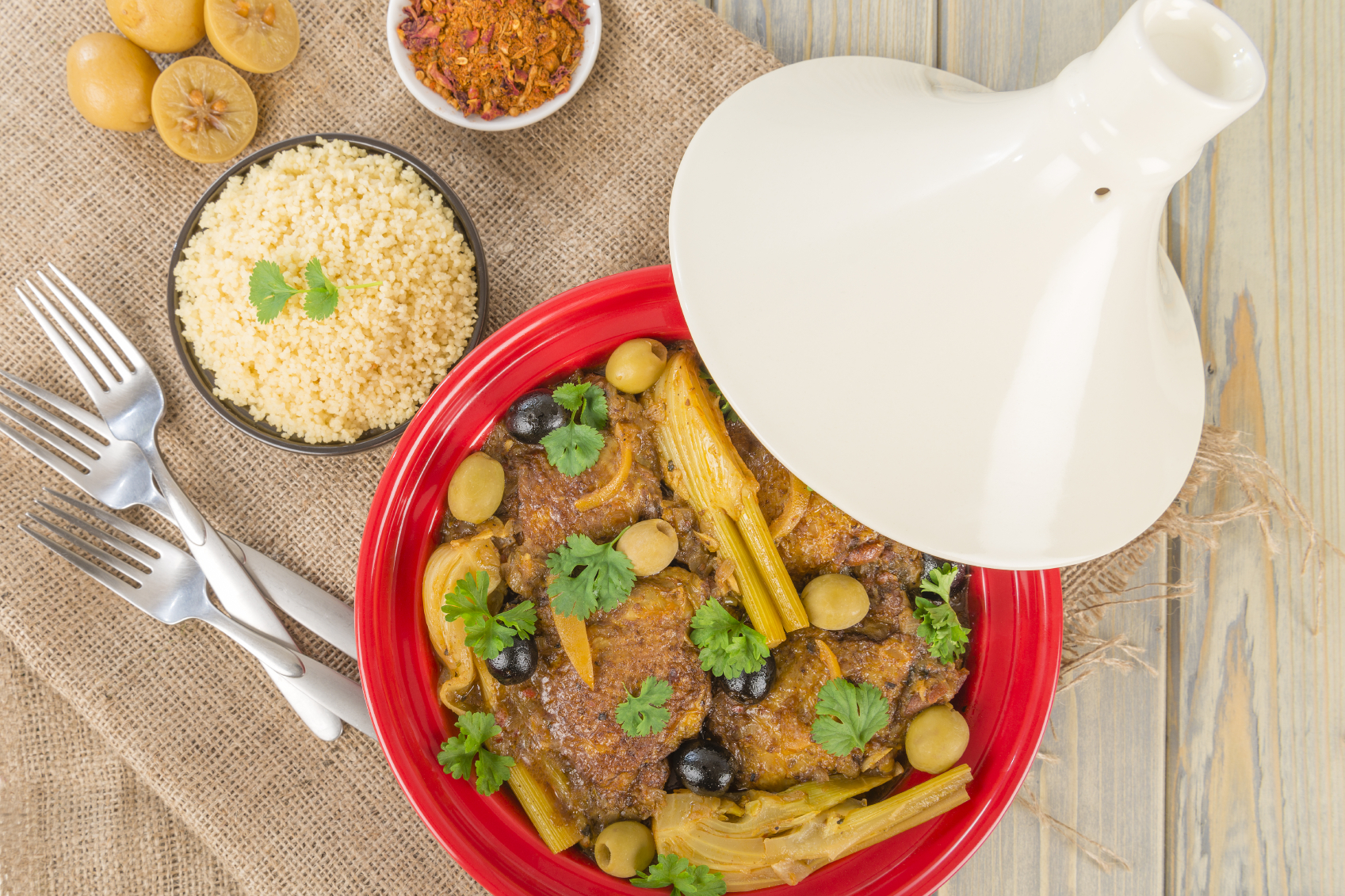 Tagine
This mouthwatering stew of meat and vegetables is simmered for hours in a traditional clay pot (from which the dish derives its name). Tagines come in a diverse array of ingredients, including chicken tagine with lemon and olives, honey-sweetened lamb or beef, or fish tagine in a spicy tomato sauce. Vegetarians, never fear! Hearty meat-free tagines are easily found on the menu at most restaurants.
Olives
Italy and Greece, move aside! Olives have become a huge part of Moroccan life, both as an agricultural industry and as a staple in the national cuisine. Various types of olives are served as appetizers in salads and used to flavor savory tagines. Unripened green olives are used mainly in salads, midway-ripe purple olives are used in chicken, lamb and fish tagines, and salt-cured black olives help to flavor healthy Moroccan salads.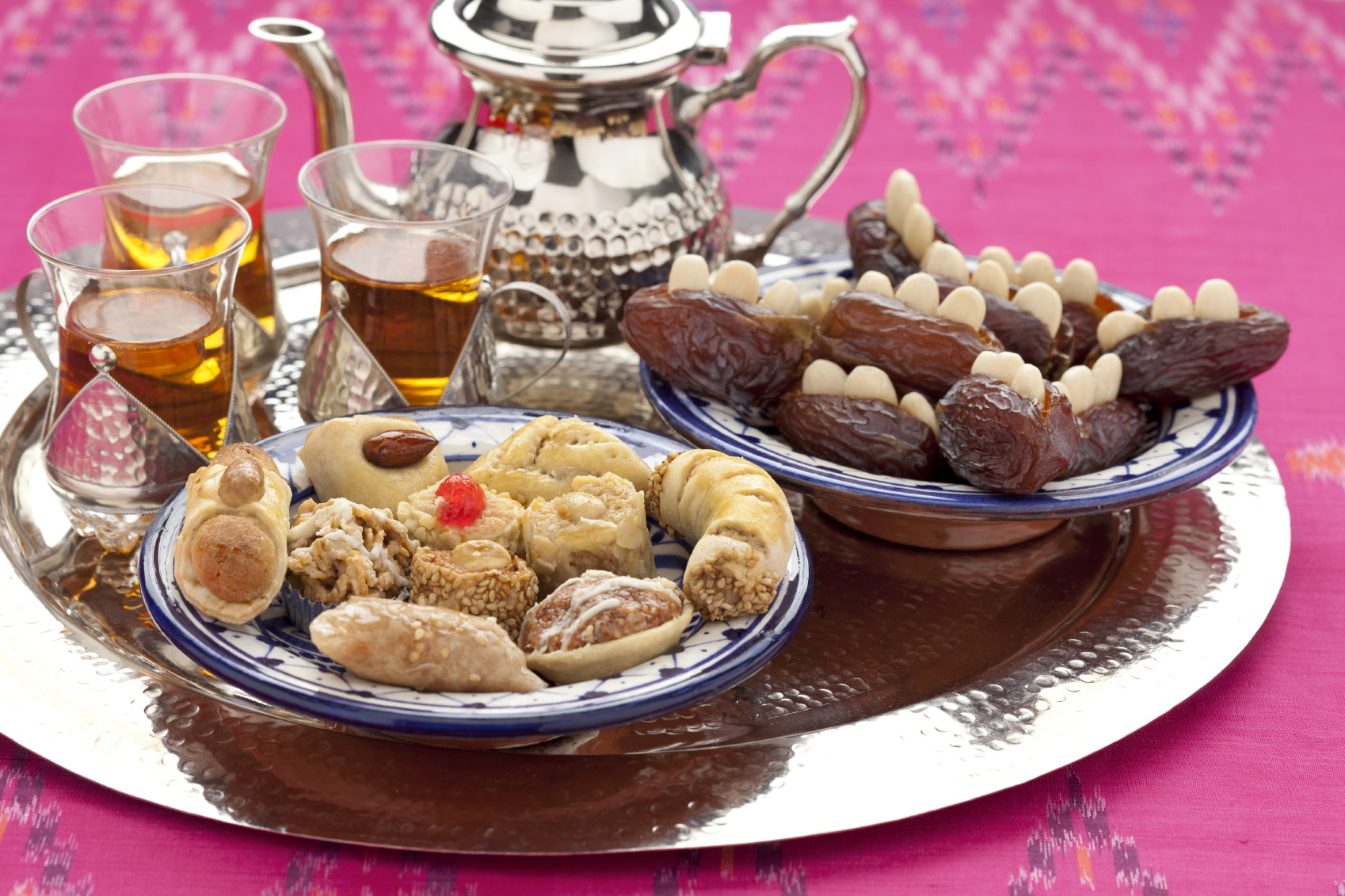 Mint Tea
In Morocco, mint tea is more than a drink; it's an institution. Made by steeping green tea with mint leaves, the sweet hot drink is astonishingly popular even at the height of summer, and many Moroccans drink it several times throughout the day and evening. Any traveler will undoubtedly be offered sweet mint tea, also known as "Moroccan whiskey," at least once a day, often with a tray of delicate almond-flavored pastries. Order mint tea in a café or restaurant and wonder at your server's ability to pour tea evenly into tiny glasses from an astonishing height.
Couscous
'Seksu' or couscous is a fine wheat pasta traditionally rolled by hand, then steamed over a stew of meat and vegetables. To serve, the meat is covered by a pyramid of couscous, the vegetables are pressed into the sides of the plate and the sauce served separately. Couscous is often garnished with a sweet raisin preserve, and served with dried fruits and nuts.
Start Planning
Your Next Adventure!
Your Own Private Expert Guide & Vehicle
Your Schedule, Your Budget, Your Preferences
Private Tours for 20% Less Than Premium Group Tours
Share This