Where to Sleep: Dhara Dhevi Resort in Chiang Mai
Northern Thailand is the once-capital of the Lanna Kingdom and a bastion of the nation's ancient cultural heritage. Minutes from the old city of Chiang Mai is also one of Asia's finest luxury resorts – the Dhara Dhevi.
Beautiful gold-topped spires, arched white walls and terraced rice fields have travelers thinking that they have stepped into a real Lanna village, making it the perfect hotel for a tour through Thailand. The stunningly detailed architecture of the resort is worth the visit alone, but within the walls of the Dhara Dhevi is a much more extravagant getaway. Its 60 acres of villas, suites and residences steep patrons in Thai culture set to an exquisite standard of relaxation and indulgence. Exotic spa treatments, fine dining, luxurious pools and gardens meet the needs of mind, body and soul. Rejuvenation is important, because the real adventure awaits just outside the complex. The charming city of Chiang Mai, real Lanna villages and scenic mountains are all waiting to be discovered.
Resort offerings
Dhara Dhevi has played host to stars and royalty, from tennis players Maria Sharapova and Venus Williams to Prince Albert of Monaco. The all-star guest list seems fitting for the resort. The exteriors are majestic, while the interior rooms are ornate and finely crafted. Accommodations range from scenic suites to lavish villas with modern amenities. Either type of room boasts gorgeous views, whether of rice paddies or tropical gardens. Rooms also have the option of butler service, daily fresh fruits and flowers and even a complimentary shoe shine service.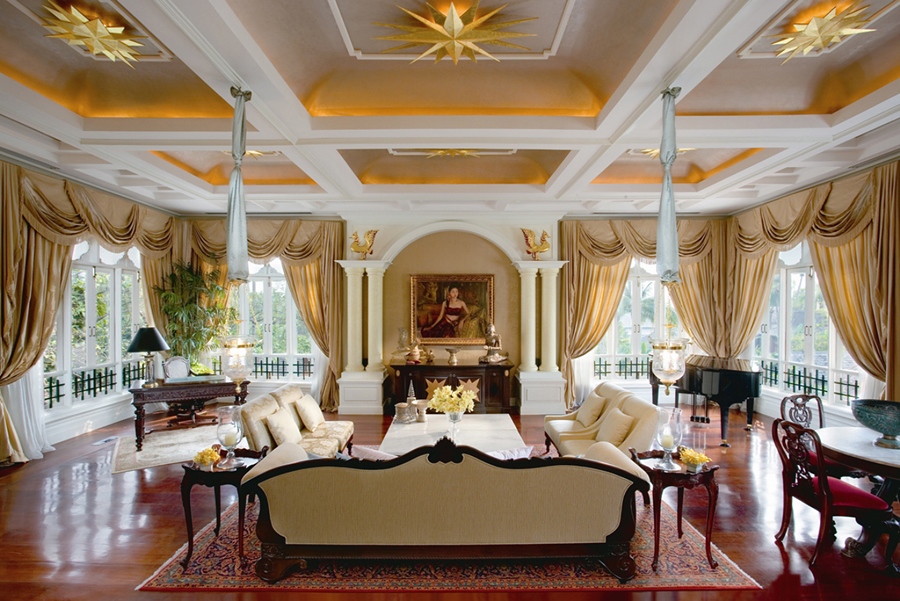 However, this resort is about much more than just its rooms. A host of restaurants and bars offers a gambit of cuisines, ranging from Northern Thai to authentic Cantonese to fine French dining. Meanwhile, the spa provides a mixture of Asian, North African and European relaxation therapies. The Lanna massage draws from ancient local practices to help travelers truly unwind. The Chinese reflexology treatment is a pressure-based program applied to the feet, hands and ears. One of the best treatments offered is Ayurveda, a holistic approach to medicine involving massages and herbal remedies. An Aryurdevic health specialist is located on-site.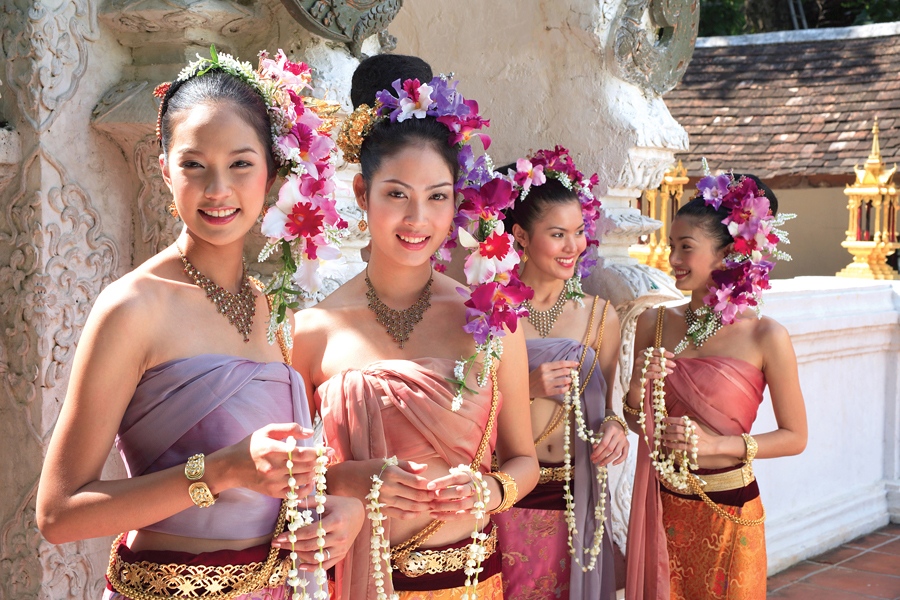 Active and educated
If luxurious spa treatments aren't enough, the resort has plenty of other programs to keep patrons fit and healthy. The Thai boxing class is a blend of strength and cardio as an instructor walks through the basic punches and kicks associated with the iconic fighting style. Hatha yoga classes are a low-impact exercise for body and spirit. There are also regular mediation classes for those seeking peace of mind.
Those looking for a different kind of therapy can visit the Kad Dhara shopping village, featuring designer boutiques, or else stop by the art and craft village. There, guests can take classes in bamboo weaving, rice pounding, paper cutting and flower arranging. The cultural center plans to host guest lectures on southeast Asian history, culture and art. Culinary classes at the Dhara Dhevi Cooking Academy let students bring back a taste of Thailand to their own kitchens back home. Guests with children may also want to check out the Lanna Kids Club, a place for children to learn Thai dancing music, crafts and games.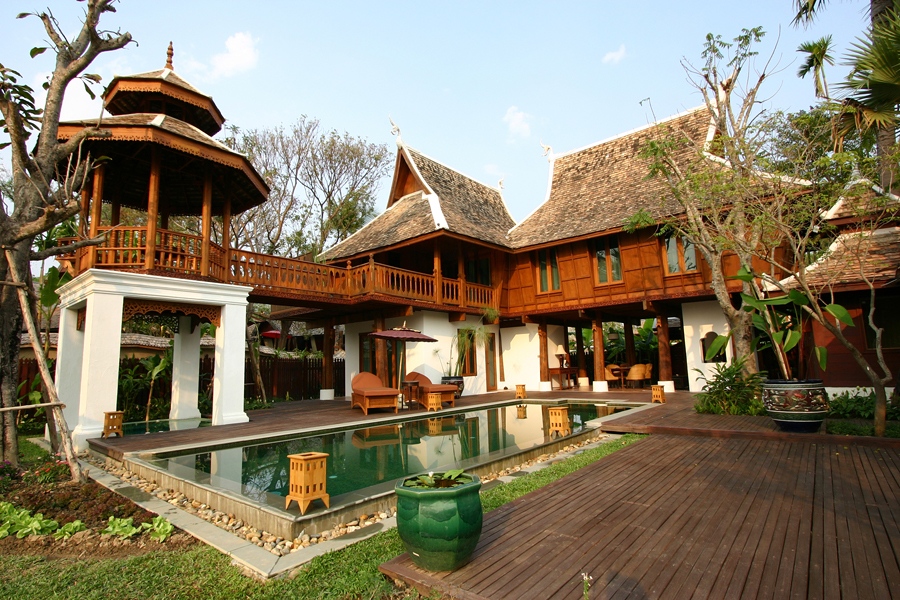 Beyond the hotel
While the resort feels like Thai countryside, it is mere minutes from Chiang Mai, the low-key but culturally rich alternative to Bangkok. Centuries ago, the city was named the capital of the Lanna kingdom and served as the center of Buddhism in northern Thailand. It has since earned the name "Rose of the North," not least for its many beautiful Buddhist temples. Yet, Northern Thailand is especially celebrated for its breathtaking natural beauty.
See our tour company to learn more about tours of asia.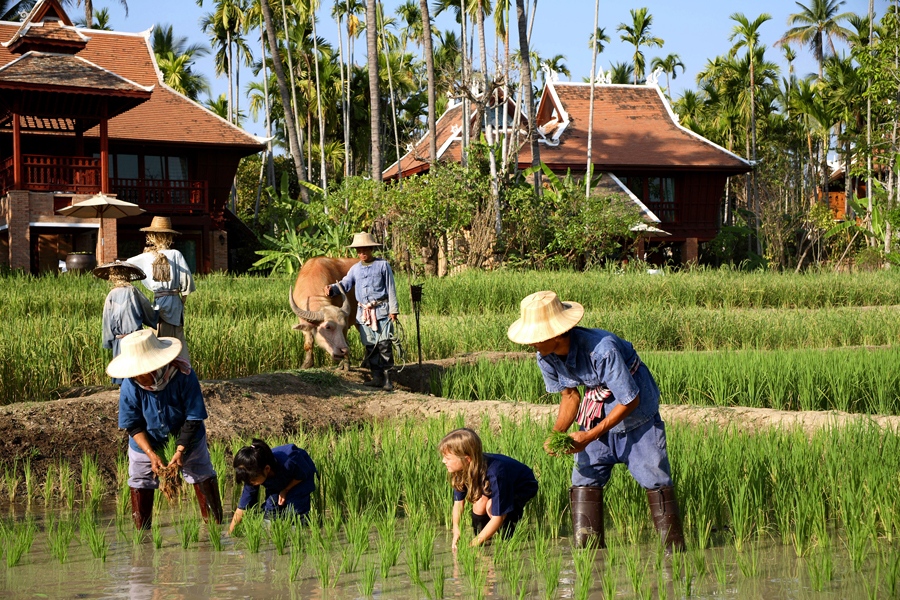 Start Planning
Your Next Adventure!
Your Own Private Expert Guide & Vehicle
Your Schedule, Your Budget, Your Preferences
Private Tours for 20% Less Than Premium Group Tours
Share This